Yes you can have your own website for free. We have the following facilities for you provided at no extra cost:
Over 4,500 free templates
Click here to view them (Username - demo, password - demo)
All our templates are completely customizable and ready for immediate download once your account is setup. Our website templates are a website design coded and sliced in HTML with its source files in PSD format. The flash templates also have the original fla format allowing you to change the animation as well.
Ideally suited for someone with html knowledge.
Each template is sorted and added to a themed category to make selection quick and simple.
Is there a catch? No you just need to take up our hosting offer and the free website templates will be automatically added to your account.
WEBSITE BUILDER
With our free website building package you don't need to know anything about FTP, HTML, HTTP, or designing. If you can surf the Internet, you can build your own professional looking website. There are no downloads! This allows you to make sites on the fly while at home, school, or even at work. Your changes are saved the second you exit the software.
Simple to use: SiteStudio guides you step-by-step, providing simple choices regarding color, style and images. There is no software to download and no code to learn. In addition, there is no need to mess around with programs such as FTP.
Content and Design Separation: The content of the website is stored separately from the layout. This way, you can completely change the look and feel of your website in six clicks of the mouse, without ever having to retype any information.
Complete control over color schemes: SiteStudio includes a number of built-in color combinations that look great with any layout. But if you want to add a little originality to your site, all the colors can be changed, either by using a point-and-click color picker, or, for even more control, typing in the color as a hex number.
Layout templates: the layout of the site is controlled by layout templates. These are created in HTML enhanced by a few additional tags for generating images. A number of layouts are included with SiteStudio.
On-the-fly Image generation: SiteStudio dynamically generates the images it needs for each web site design, so each time you decide to change the color combination for a page, the layout, or just a button caption, the necessary image is automatically created.
User-uploaded images: You will be able to transfer images to your hosting account without ever having to leave your browser. These images can be incorporated into page content or even page design. You can create an online photo album, or insert a personal picture to make it a seamless part of the page logo.
Simple point-and-click interface: From making a simple page describing yourself, to creating multiple catalogues and integration with Amazon Associate Program, SiteStudio will let your create just about any kind of page you want.
Variety of pages: SiteStudio can be used to make many different pages. Create an online resume, or build a personal photo album. Everything is done in a simple step-by-step process that is easy to learn and to follow.
One-click publishing: Your website is published with one easy click. But even after publishing, you can go back and change it as much as you like. Clicking the publish button again will instantly make all the changes made be reflected on the "live" version of the site.
Persistence: All your information is saved the moment it is entered. If you decide to log out, you can come back and continue building your web site from the very point where you left off.
Complete control over the website: With the use of Site Studio's provided settings, you can make unique and attractive web sites. However for the advanced user, SiteStudio provides a way to change just about every color, every font, every button caption on the site.
These are provided to you at no cost if you simply take up one of our hosting packages to host your website.
You can always upgrade to our professional package at anytime.
Please click here to register your interest
Professional Website Design
Extra Intelligent's website design team combine great graphic design with well-crafted web site content, multimedia and database technologies to create an attractive web site with all the functionality that you need.
We have designed and built web sites of all sizes - from a few pages to full e-commerce systems - for a wide variety of companies and organisations. Please click here to view our portfolio.
Bespoke Professional website design for as little as £1 per day we offer :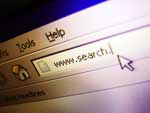 Consultation
Business Plan
Website design
Hosting
Domain name
Associates Programme
Banner Advertising
Blogs, Online Journals, Message boards
We will work closely with you to develop an eye-catching and distinctive web site that sets you apart from your competitors.
Our web designers ensure that your web site is truly customer friendly - easy to navigate, quick to download and consistent across platforms and browsers.
Search Engine Rankings
Make it easier for new customers to find your web site. We can help you create web site content to get the most from internet search engines.

Online Shopping
Our online shop allows you to sell and manage your products online - offer your goods world-wide to millions of potential customers 24 hours a day, seven days a week.

Intelligent Control
Our CMS systemgives you the power to update web site content yourself, saving you time and money and always providing your customers with up-to-date information.

Make Contact
The Internet provides new ways for you to interact with your customers. Online contact forms, email promotions and newsletters are great ways to stay in contact with your web site visitors.

Reliable Support
In addition to website design and web database technology,we provide complete web hosting solutions: website hosting, domain name registration and email forwarding. Your website is in safe hands - our web servers are monitored 24/7 and have 99.9% uptime guaranteed.



Please click here to arrange a free consultation: